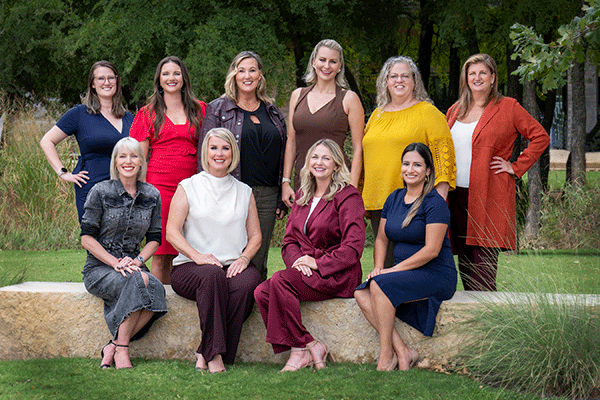 What are the benefits of serving on the CREW Fort Worth Board?
Increased public exposure and opportunities to build business.

Leadership development skills and experience that benefit your chapter and company, including:

Speaking/presentation skills

Consensus building

Motivating others

Strategic planning and thinking

Expanded professional connections that benefit you and your clients.

Local, regional and global exposure for you and your company.

Increased communication and interaction between real estate professionals in the community.

Opportunity to influence the future direction and benefits of CREW Fort Worth.
What are the commitments?
All positions are a two-year term (except President, President-Elect, Past-President and Leadership).

Monthly board meetings and committee meetings as scheduled.

Attend monthly lunch meetings, special functions and networking events paid by member.

Written board reports due each month.

Directors are encouraged to have their company sponsor CREW Fort Worth, and to help with obtaining sponsorship funds from the community.

Overnight Board Retreat in January paid by CREW Fort Worth.

Mid-Year Leadership Meeting in July.

Leadership Transition Meeting in November or December.

President-Elect and President serve as our Delegates to CREW Network and attend the annual Convention and CREW Network Council meetings in February and June paid by CREW Fort Worth.

Financial donation to the CREW Network Foundation
What qualifications are considered by the Nominating Committee in selecting the slate of new CREW Fort Worth Board members?
Demonstrated leadership abilities in committee work or otherwise observed by CREW Fort Worth members or members of the Nominating Committee

Effectiveness as an ambassador for CREW Fort Worth

Past participation in CREW activities

The nominee must be an active Full Member in good standing

Nominees for President and President-Elect must have been an active Full Member in good standing for at least three years and a member of the Board of Directors for at least two years.